WELCOME TO
North East India's First Surgical Super Specialty Hospital
Swagat Super Speciality Hospital (Institute) is North East India's first surgical super specialty hospital, which aims to bring world's surgical excellence near to you complemented by cutting-edge technology, state-of-the-art infrastructure and service by leading specialists of the country. Swagat Super Speciality Hospital (Institute) has been initiated with the aim to provide advanced surgical care to the people in this part of the country in the comfort of a known environment without having to go to other parts of India or abroad.
Our emphasis is on top healthcare and our use of top className technology will ease the process of diagnosis, treatment and aftercare.
We believe in creating the bond of trust with you and our legacy from our parent brand Swagat Hospitals Pvt. Ltd. Is evidence to it. Dr. Subhash Khanna, Founder of SSSSI, started Swagat Hospitals Pvt. Ltd. in 1999. He is renowned Laparoscopic Surgeon of Eastern India with the experience of accomplishing nearly twenty thousand endolaparoscopic procedures. Dr. Khanna's excellence is trusted by patients across the country and also from other parts of the world.
Led by Dr. Khanna, our endeavour is to make world-className technology driven surgeries reachable and accessible to the people of our region. At Super Speciality Hospital (Institute), our patients will get specialist surgeons under a single roof. Their surgical expertise and high sophistication will be the backbone of our precision and care.
Mission / Vision
Statement
We believe in surgical excellence. It will be our topmost priority to provide excellent and innovative technology in safe healthcare.
We aim at starting various super specialty centers across the North eastern region, catering to the specific needs of the patients and involving specialized doctors for patient care.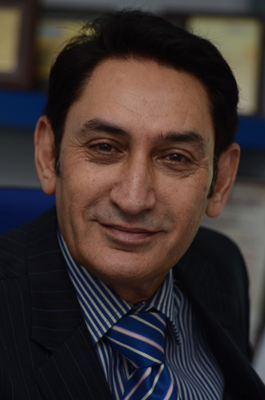 Position
Founder & Chairman
Degrees
College of Surgeons
Areas of Expertise

Gygienology
Immunology
Internal Medicine

Office
12 General Office
Dr. Subhash Khanna
The Founder and Chairman
Dr. Subhash Khanna, a former professor of Surgery at Gauhati Medical College, founded Swagat Hospitals Pvt. Ltd.
Dr. Khanna is a renowned Laparoscopic Surgery with an experience of accomplishing nearly twenty thousand Endolaparoscopic procedures. His excellence is trusted by patients not only from India but countries like Nepal, Bangladesh and the USA.
He has more than 125 publications and presentations to his credit. Dr. Subhash Khanna has held various prestigious positions and portfolios in the state surgical societies and national associations.
He was a former Vice President Indian Laparoscopic Surgical society , and Hernia society of India, and was also the Governing Council member of the association of Surgeons of India. He is also the immediate past President of Association of Surgeons of Assam.
He was distressed to see the lack of advanced surgical care facilities in his motherland Assam and its neighbouring states. After starting the first endolaparoscopic Centre in of the region, he vowed to make a centre of excellence for diverse surgical disorders so that both the poor and the affluent need not go to far away places in search of better facilities and technology.
Swagat Super Speciality Surgical Institute is the realization of his dream where a team of dedicated skilled professionals with world className equipment and facilities shall make world className care available to the people of the region.
Motivation is easy
Our Core Values
Innovation
Embrace change, encourage invention and continually remain at the forefront of advances in oral health for the good of our patients
Compassion
Demonstrate caring and sensitivity for the diverse backgrounds of our patients and colleagues and generosity in our communities
Integrity
Adhere to high ethical and professional standards, demonstrating commitment to our responsibilities with trust, honesty and respect for all